The international gaming group's brand will be featured in match graphics, idents and virtual goalmat advertising in all live Serie A TIM matches broadcast across on all platforms throughout Asia. In addition, ManBetX will also have extensive activation programs across many Asian countries.
A spokesman for ManBetX said : 'This is a hugely exciting time and we are delighted to partner with Serie A TIM, one of the world's top football leagues. Italian football is very popular in Asia and we look forward to engaging with the league's ever-growing fan base in the region.'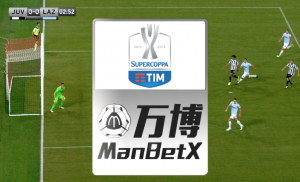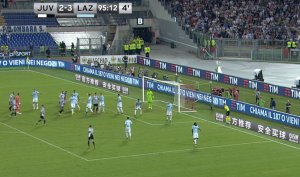 The package is delivered by Interregional Sports Group (ISG) who developed this ground-breaking approach to in-event branding. 'We are delighted to have reached this agreement with ManBetX' said ISG joint CEO Tony Ragan.
'Delivering regional audiences to our brand partners through globally popular sports events is at the core of our business.' The ManBetX relationship with Italian football got underway last weekend when they featured in the Supercoppa TIM which saw Lazio beat Juventus 3-2.
About ISG
Interregional Sports Group is a challenger International Sports Media Group. With its HQ in London,ISG is a full service agency focused upon global premium sports, with emphasis upon regionalising broadcast technology and strategies. ISG strives to provide its clients with the optimal audience engagement products. Working across all five top European football leagues, including UEFA, on some of the best sports TV production in the world, to state-of-the-art virtual advertising technologies and traditional media; their philosophy is always globally impactful but regionally relevant.
About ManBetX
Manbetx was founded in 2007 and is a global betting brand committed to offering the best entertainment experience and the highest customer satisfaction. The Manbetx UK is powered and managed by Vivaro Limited, incorporated and in Malta, regulated by the United Kingdom Gambling Commission (Remote Operating License Number: 000-044662-R-324273-001). Manbetx.uk offers over 30,000 live betting events every month, in-running cash-out function, all major payment methods and 24/7 market leading customer service.
For more information, please email : support@manbetx.uk
View All News